Matt's Education is an enrichment centre that provides English, Maths and Science classes for primary and secondary school students. Our teaching approaches are results-oriented and flexible. The pace of our lessons and our small-group environment are tailored to every child's learning needs, providing a personal touch for them. Working with students for more than a decade, we seek to not only impart in your child the skills to ace the subject, but to also motivate them to develop as an individual. Matt's Education has been featured in the press for its approach towards education.
The tallest skyscrapers need the strongest foundations. By reinforcing the fundamentals, we help your child gain a good grasp of English, Math and Science and boost their confidence to push the boundaries.
Secondary school brings with it a fresh set of challenges. We break down complex concepts into easily digestible pieces and reinforce their uptake through regular practices and revision.
Our MOE trained teachers and full-time tutors spare no effort in making each lesson fruitful, yet engaging and enjoyable. We prompt students to strive for improvement in all that they do. Over the years, many batches of our students have found their footing and surpassed their own expectations.
On top of vocab and grammar drills, we foster sustained interest in the English language through news elements, which have the added bonus of expanding students' general knowledge.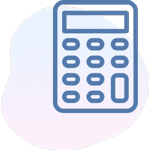 By putting ourselves in the students' shoes, we explain complex Math concepts in easily understood terms. Concise notes and summaries help students tie it all together.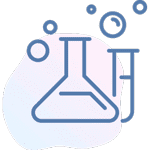 Our no-frills approach to teaching Science has helped students make sense of chemical equations and develop an appreciation for the world around them.
During my time in Matt's education, the teachers put in extra effort to give students an engaging and unique learning experience. Furthermore, the teachers lift students' spirits by cracking jokes and making lessons light-hearted. Additionally, the teachers are always on hand to help us when are going through a rough patch and celebrate our successes together (with snacks and bubble tea of course). My time in Matt's education for the past few years has definitely nurtured me to strive for the best and transformed me into a better person.
Ignatious Lim, Fuhua Secondary School, 2022 'O' Level Batch,
As a concerned parent seeking the best educational support for my child, I can confidently say that Matt's Education has exceeded all my expectations as we could feel their genuine enthusiasm for education.
The quality of the teaching staff is simply outstanding and my child has learned a lot throughout her journey at Matt's Education. Big thanks to all the staff and teachers there!
Mr Shaun Fong, Father of Sonia Fong from 2023 PSLE Batch,
A tuition centre with a conducive learning environment, Matt's Education has helped me stretch my learning goals and provided me with substantial support from the teachers. With their help, I have come to understand both A Math and E Math on a higher level, improving my fundamental understanding of my weaker topics. Looking forward to more lessons ahead! 🙂
Tan Yi Xuan, Jurong Secondary School, 2023 'O' Level Batch,
The teachers here are nurturing and kind, and my grades have definitely improved a lot. For example, my math grade in Secondary 1 was an F9 but after joining the math class for about a year, my grade has improved to an A1! 🙂
Gerlyn Ang, Westwood Secondary School, 2023 'O' Level Batch,
The teachers at Matt's Education are friendly tutors who are always there to help us out with any problems, regardless of whether it's academic-based or not. With their interactive class discussions and worksheets to drive constant practice, I was able to maintain high, consistent grades throughout primary and secondary school. Thank you Matt's Education for making learning fun for all students!!
Valarie Tan, Jurong Secondary School, 2022 'O' Level Batch,
My son has been with Matt's Education for 2 years since he was in P4.
From the very first interaction, the administration at Matt's Education gave a very good impression. They are not only polite but also incredibly helpful. Any questions or concerns I had were promptly addressed. Prompt reminders were always sent should there be any change in class timing/additional class/public holidays/school holidays. This is very useful for busy parents like ourselves.
The quality of the study materials provided is not only comprehensive but also well-organized, making it easy for students to study and revise. Mrs Lim and Teacher Dev have been very committed and helpful. Not only did they make the class fun, but they also promptly answered questions that my son had, be it in class or offline.
Overall, our son's results have improved after he attended the English and Science tuition at Matt's Education. We are glad that we have chosen Matt's Education to help our son in his learning journey.
Mrs KS Ng, Mother of Kieran Ng from Pei Hwa Primary School,
20 Jurong West St 93, Jurong West Sports &
Recreation Centre, #02-12/13, Singapore 648965
Weekdays: 12pm – 9pm
Weekends: 8am – 5pm
Blk 433 Clementi Ave 3, #01-250,
Singapore 120433
Weekdays: 12pm – 9pm
Weekends: 8am – 5pm