The decision by the Ministry of Education to remove all mid-year examinations in Primary and Secondary schools by 2023 drew mixed feelings amongst Singaporean parents. Some were concerned that this eliminated a key benchmark to gauge students' academic performance. Others rejoiced, glad that this would reduce an overemphasis on academic grades, allowing our children to be less stressed in school. 
There is certainly value in both viewpoints. As parents, it is natural that we want the best for our children and for them to be happy and stress-free. Hence, it is paramount that we adapt to these changing curriculums to ensure that our children can continuously improve academically, all while remaining stress-free. 
In this article, we provide pointers to parents on how they can support their children's learning whilst developing joy in learning!
1) Set SMART Goals and Track Progress
Without mid-year exams, it is more important than ever for your child to set academic goals, especially if it is their PSLE or N/O Level year. This way, you can consistently track your child's progress. Goals also give your children a clear sense of direction and help them identify areas of growth and improvement. One effective way to set short and long-term goals is with the 
SMART is an acronym for:
Specific:

you should be as detailed as possible

Measurable:

you should be able to measure your progress

Attainable:

you must be realistic

Relevant:

your goal should match up with your ultimate goal

Time-bound:

there should be a clear end date
Here is an example of a long-term SMART goal: 
Specific:

I aim to score a distinction for Math in my O Levels

Measurable:

I will have to score A1 or A2

Attainable:

I am currently 1/3 completed with my Ten Year Series, so I have six more papers to learn, practice, and improve upon

Relevant:

Achieving

a distinction will help me to enter my dream course in Engineering

Time-bound:

The Math O Levels is in 5 months
With SMART goals, this will allow you to keep track of your child's progress, as you encourage them to do what is required to attain the ultimate goal (i.e. Do more TYS worksheets). Your child will also be more motivated to improve as they take responsibility for their learning.
2) Communicate with Teachers
Regular communication with your child's teachers can give you valuable insights into their strengths and weaknesses. After all, they interact with your child almost daily and would understand your child's academic style best. 
You can ask for feedback on their performance, areas where they need improvement, and what you can do to help them. You can also ask the teachers for recommendations on additional resources that your child can use to improve their learning. 
Having said that, it can sometimes be difficult to get hold of teachers, especially amidst their busy schedules. One workaround for this is to speak to your child's tuition tutors if they are currently attending tuition!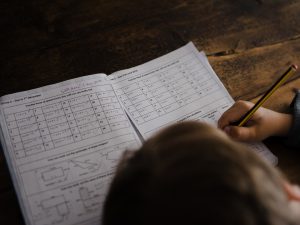 3) Strategise your Use of Practice Papers
Practice papers, worksheets, and Ten-year-series are effective in helping your child consolidate their learning without the stress and pressure of an actual examination. They allow students to identify areas of improvement so they can work on them afterwards. 
Set aside time for your child to work on these papers, and ensure they finish the entire worksheet uninterrupted and within the stipulated time frame. This ensures your child is focused and performing the best they can. Afterwards, review their work and provide feedback so they know where they can work on. It is important to study smart and get the complement of practices right. Quantity almost certainly doesn't equate to quality. When a student encounters difficulty repeatedly with a selected topic in practice papers, take a pause for the full-practice papers. Instead, dedicate some time to doing topical revision for that chapter before resuming practice papers. That way, you fix problem areas in the subject to ensure progression.
4) Discover their Joy in Learning
Without mid-year exams, your child should have more time and feel less stressed! Take this chance to develop their love for learning by encouraging them to explore their interests and seek learning opportunities outside school.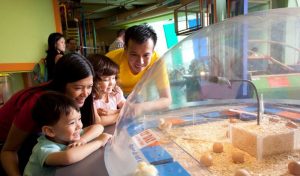 For instance, you could take your child on a day trip to the Singapore Science Centre and ignite their passion for the sciences. Otherwise, accompany them to your neighbourhood library to encourage them to read more widely. All these extra-curricular activities will go a long way in transforming them into independent lifelong learners and improving their academic performance! 
Conclusion
The removal of mid-year examinations in Singapore is a change parents and students must adapt to. It allows families to catch much-needed breathers along the way while also empowering students to take charge of their education, improve their academic performance, and develop a lifelong love for learning. The ultimate goals remain but how we get there can make a difference to our lives. Ultimately, remember that our children's academic achievements are not solely determined by exams but rather by their passion and love for learning!